Location:
It is located in the municipality of Zacatepec, in the state of Morelos, where the closest cities to the sugar mill are Jojutla, Puente de Ixtla and Tlatizapan. Our supplies zone includes fourteen municipalities in the state of Morelos and one in the State of Mexico.
Staff:
The factory receives its raw material from 6,583 sugarcane-plantation owners, which are either commoners or small freeholders of a total of 11,909.60 hectares. It permanently employs 552 people during the harvest season, and 485 during the off-season repairs and maintenance.
Sugarcane:
During the 15/16 harvest season, between November and May, the mill grinded a total of 1'056,265 tons of sugarcane. Daily, 400 sugarcane-loaded trucks are received, and the mill has a grinding capacity of 7,200 tons of sugarcane per day.
Results:
In the 15/16 harvest season, the mill produced:
8846 86 tons of sugar per day
A total production of 146,412 tons of sugar
100% of its production is regular sugar
36,933 tons of uncrystallizable sugar
Social Responsibility:
CAEZ Toy Raising, Human Development Training Program, Scholarships for student children of employees, internship programs, as well as a sports field for the community.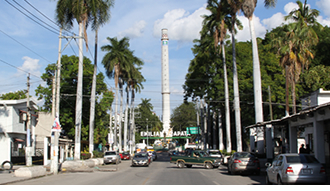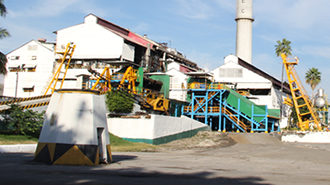 COPYRIGHT © BSM. ALL RIGHTS RESERVED.
Beta San Miguel, Paseo de la Reforma No. 350, 15th floor
Col. Juarez C.P. 06600, México, CDMX
Phone: (55) 5242.7800