LOCATION:
It lies between the suburbs of Pucté and Alvalo Obregon, 63 km south of the city of Chetumal, near the border with Belize.
STAFF:
The Factory receives its raw material from 2,800 sugarcane-plantation owners, which are either commoners or small freeholders of a total of  23,082 hectares. It permanently employs 462 people in the region during the harvest season, and 338 people during the off-season repairs and maintenance.
SUGARCANE:
During the 15/16 harvest season, the mil grinded a total of 1'335,437 tons of sugarcane. Daily, 410 sugarcane-loaded trucks are received, and the mil has a grinding capacity of 10,000 tons of cane per day.
Results:
In the 15/16 harvest season, the mil produced:
680 tons of sugar per day.
A total production of 129,960 tons of sugar.
100% of the production is regular sugar
49,966 tons of uncrystallizable sugar
9,000 tons of compost.
SOCIAL RESPONSIBILITY:
Supporting education with financial contribution to schools, promotion of sports, inclusion in the SEP Communitary Plaza Project. As well as sugar donations.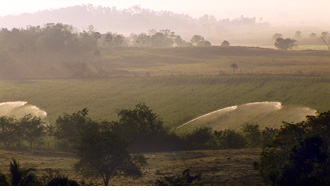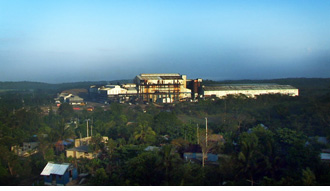 COPYRIGHT © BSM. ALL RIGHTS RESERVED.
Beta San Miguel, Paseo de la Reforma No. 350, 15th floor
Col. Juarez C.P. 06600, México, CDMX
Phone: (55) 5242.7800